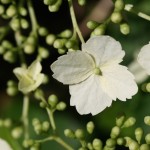 Velkommen til Bellas Bed & Breakfast.
Her kan I hvile efter dagens hast.
Tæt på marker og enge og skov.
Her høres fuglesang og måske et vov.
Bella (en beagle) er sød og dresseret.
Bad og værelse nyrenoveret.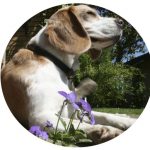 Morgenmad – den vil I sikkert rose
– hvad I levner, kan I få med i en doggy-pose.
Er I på rejse fra øst til vest,
Kom besøg os – vær vor gæst.
Er I på vej fra syd til nord?
Kig ind på adressen, hvor Bella bor.
---

Welcome to Bella's Bed & Breakfast.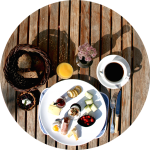 Here you may lower your rush for a rest.
Fields and forests – just like a park.
Birds will sing, and Bella may bark.
Bella – a beagle is sweet and behaved.
Our bed and bathroom newly remade.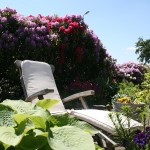 Breakfast is good, we usually brag.
What you can't eat, you can get in a doggy bag.
Whenever you travel in East or West,
Visit Grejs – come be our guest.
Or North or South – if that's what it gives
Looks for the place, where Bella lives.